About Us
MONTHLY COMMUNITY DINNERS ARE SUSPENDED UNTIL SEPTEMBER- SEE YOU THEN! 
(more updates coming soon)
Black Sheep Presents:
Political Climate Change Community Dinners
1st Monday Evening of Every Month
In response to the political uproar regarding our new president, we will be hosting a free community dinner with featured guest speakers to talk about how we as ordinary citizens can organize for change in our community, state, and country.
"It has been important to me for the last 30 years that the Black Sheep have a positive impact on the community. Now more than ever, I feel a responsibility to do what I can to fight the authoritarian regime in Washington. Our monthly community dinners are meant to develop a sense of hope and positive actions that we can take to protect ourselves from the onslaught of 'low information voters'. At each dinner, we will meet and talk with our neighbors. But we will also hear from high powered speakers about what they are doing to speak truth to power. Remember- sunlight is the best antiseptic."
-Owner Nick Seamon
Listen to his radio ad:
You can find more information about these  on our Facebook event page here, or call for additional information.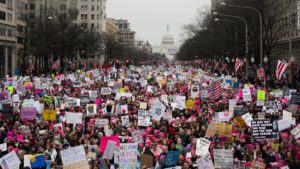 Having fun with food since 1986
Established in 1986, The Black Sheep has been serving The Pioneer Valley area with an uncompromising commitment to quality food. We are a delicatessen, all-butter scratch bakery, café, gourmet food purveyor, and full service caterer.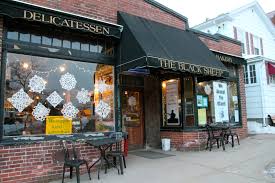 Our deli offers a wide variety of overstuffed sandwiches made from Boars Head meats and cheeses, fresh (and local when possible!) vegetables, and our own freshly baked breads.  We make plenty of side dishes daily with all natural and fresh ingredients. Our deli case holds an array of vegetable, pasta, rice, and poultry salads. We have hearty stews to warm up with in the winter and crisp, refreshing soups to cool off with on the hotter days.
Our bakers are in every night making, from scratch, a delicious spread of croissants, danish, muffins, scones, rolls, and breads. Everything from our bakery is made with all natural ingredients and real butter.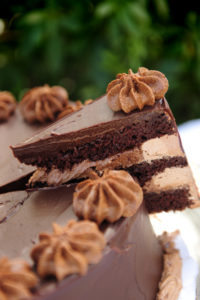 Our pastry chefs work daily to create scrumptious pastries and cakes.  The case contains eye-popping desserts and a veritable cornucopia of indulgences.
Our catering department has done it all. We've catered on trains, mountaintops, in backyards, museums, abandoned buildings, and beautiful homes. From buffet to sit down meals, vegetarian to grilled leg of lamb, simple to extravagant. Thirty years of fabulous food and fun ensures your event to be special and memorable (but if you just want us to drop your food off,  we can do that too!).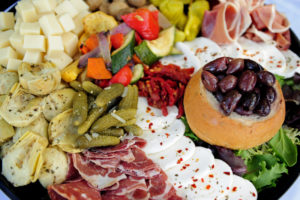 The Black Sheep serves freshly roasted and brewed coffee drinks, assorted black and herbal teas along with house made Chai and Mulled Cider. The Black Sheep is a wonderful place to meet friends for coffee or lunch, eat dessert after a movie, or sit and work. If you are looking for entertainment, we have various live musical performances throughout the week.